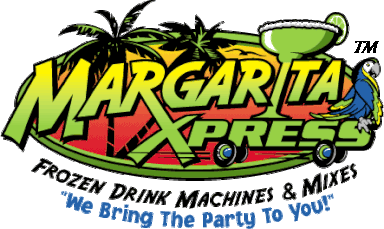 713-418-0312
DONPER D-150
NEW - SOFT SERVE / FROZEN DRINK MACHINE


This is an awesome new design machine
It is built for making Soft Serve Ice Cream or Frozen Drinks
It is compact in size but powerful with less than 15 minute freeze time.
It is all stainless steel and is a great looking machine.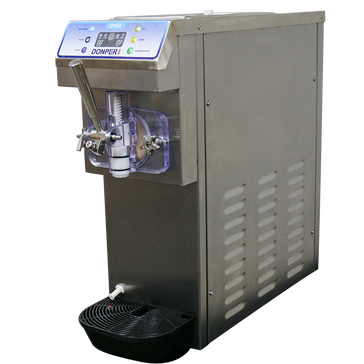 This machine is sure to make great profits being used in your business,
or it is great for home use as your personal machine allowing you
enjoy making Ice Cream or Margaritas for you family or friends.
It has a small footprint and is portable - perfect for pool side treats!
It will work outdoors in HOT temperature!!


Donper D-150
PAY HERE WITH PAYPAL OR CREDIT CARD
$1995 and discounted shipping at $100 anywhere in the lower 48 States.
Shipping is available for Hawaii and Alaska, but additional shipping fees will apply.
Call us to get a shipping quote before buying outside the lower 48 States.

Features The D150 is the smallest and lightest commercial soft serve machine in the world. With a simple, user friendly, and compact design, the D150 brings soft serve capability to any location. The D150 utilizes automatic consistency control for smooth and creamy product with every serving. *The D150 is manufactured for Donper USA by a third party. D150 SOFT SERVE & FROZEN DRINK MACHINE D150 ● Self-contained air cooled countertop model ● Smallest footprint in the industry for a commercial soft serve machine ● Serves frozen yogurt, sorbet, custard, soft serve ice cream, gelato, and frozen slush products ● Refrigerated hopper for faster recovery times ● 14-18 minute typical freeze time to first dispense frozen product ● Automatic consistency control for easy operation ● Direct drive motor for reduced noise ● Dishwasher safe components for easy cleaning

Founded in 1966, Donper is an internationally recognized brand name in the refrigeration industry and is one of the world's leading suppliers of refrigeration compressors. In 2016 Donper manufactured over 2 million compressors that were sold throughout the world, including to a number of name brand refrigeration equipment manufacturers in the United States.
Donper USA is the US entity that has been exclusively responsible for the manufacture and sale of Donper frozen drink and soft serve machines in North America for over 15 years. US headquarters is in Houston, Texas and we have nationwide coverage for sales, Technical support, OEM parts, and warranty service easily available. We offer over 25 different models of frozen drink and soft serve machines and hold several patents and trademarks on the novel features of our equipment.