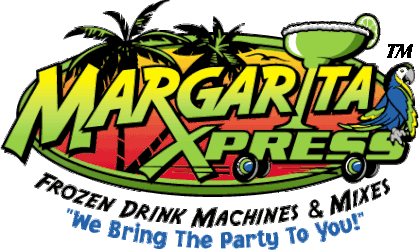 713-418-0312
DONPER XC-16
PERSONAL MARGARITA / FROZEN DRINK MACHINE
​THE WORLD'S SMALLEST MARGARITA MACHINE!
The perfect personal margarita / frozen drink machine
Made for indoor use or in temperatures below 80 degrees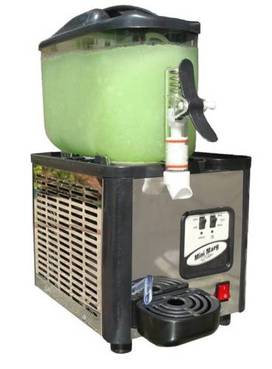 $849.00
Relax with having your own personal margarita machine,
or leave it running with frozen slushies for the kids in the summer...
great for any flavor or slush, frozen lemonade or even frozen coke is a hit!!

XC-16 Donper
PAY HERE WITH PAYPAL OR CREDIT CARD
​PRICING IS $899 WITH ONLY $40 SHIPPING​ - BEST DEAL AVAILABLE
TEMPORARY INTERNET PRICING - Hurry before it ends
The worlds smallest Margarita / Frozen Drink Machine
The XC16 is the smallest and lightest frozen drink machine in the world, and its compact size and light weight makes it perfect for residential or and light volume applications. The XC16 offers a mirror stainless finish with gloss black trim that accents any placement. The XC16 uses a modern and energy efficient refrigeration system that runs on a standard 115 volt outlet and includes an adjustable consistency control for easy operation and the perfect flush every time. Features XC16 FROZEN BEVERAGE MACHINE XC16 ● A compact machine with impressive performance and capacity ● Variable consistency control to accommodate different mixes and slush consistencies ● Dual augers for perfect product mixing and consistency ● Dishwasher safe components for easy cleanup ● Attractive mirror stainless finish for easy cleaning ● 1.6 gallon bowl capacity ● Removable drip tray for easy cleaning and draining

​​
Founded in 1966, Donper is an internationally recognized brand name in the refrigeration industry and is one of the world's leading suppliers of refrigeration compressors. In 2016 Donper manufactured over 2 million compressors that were sold throughout the world, including to a number of name brand refrigeration equipment manufacturers in the United States.
Donper USA is the US entity that has been exclusively responsible for the manufacture and sale of Donper frozen drink and soft serve machines in North America for over 15 years. US headquarters is in Houston, Texas and we have nationwide coverage for sales,
technical support, OEM parts, and warranty service. We offer over 25 different models of frozen drink and soft serve machines and hold several patents and trademarks on the novel features of our equipment.